Kurser, foredrag og fællesskab
Jeg tilbyder kurser på dansk og på engelsk, i Danmark, udlandet, og online.
Hvis du ikke finder det, du leder efter, så spørg. Jeg opretter gerne kurser on demand, når der er deltagere nok.

Befriend Your Brain and Be Free
25. juni 9:00

-

27. juni 17:00

375EUR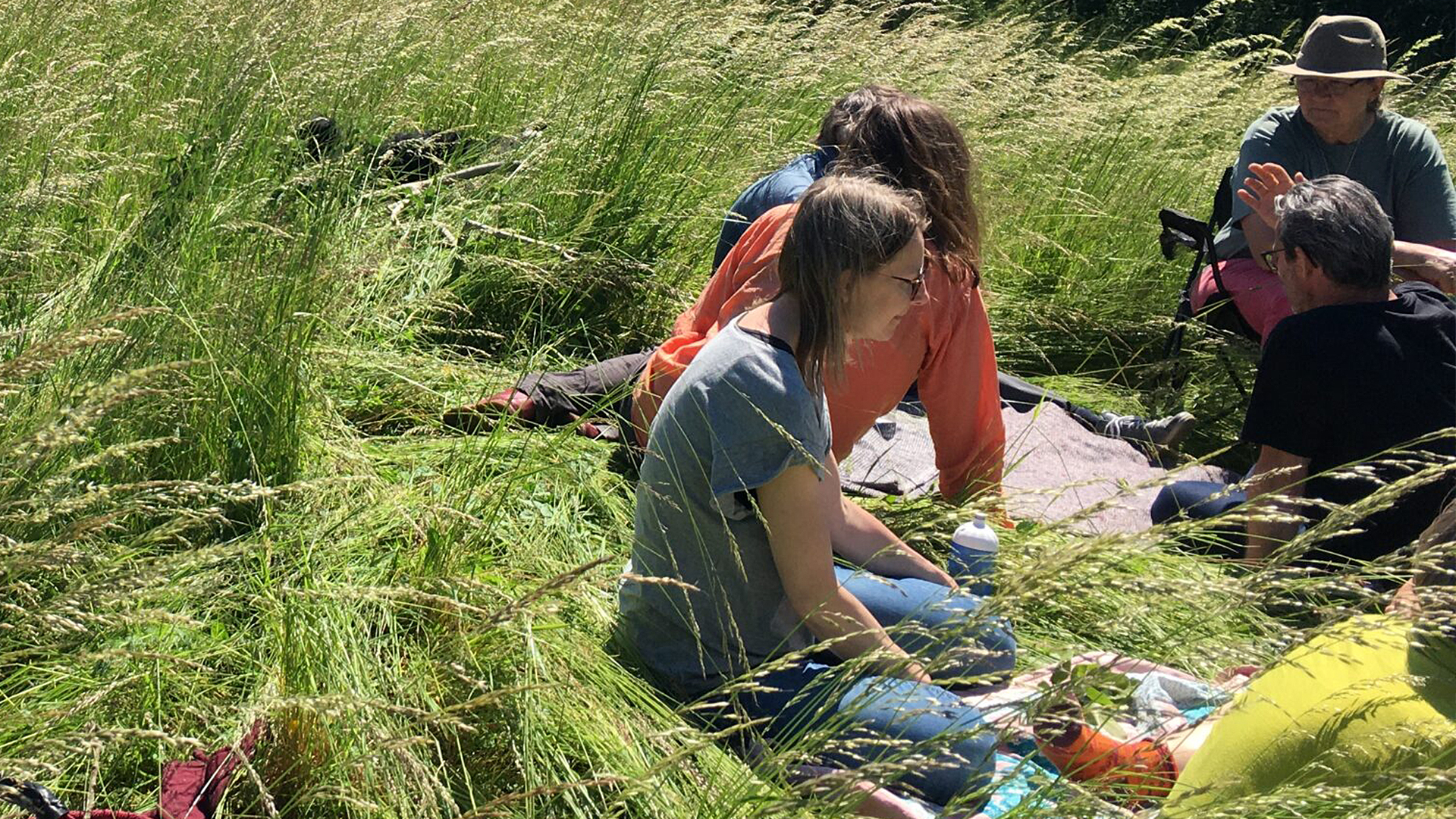 Have you ever wondered why some people's presence, support and listening feels so good, while other people's support doesn't seem to have much impact?
When we have a sense of being "gotten," when we are being deeply attuned to, we take in the nourishment and attention and care like thirsty, struggling plants finally receiving the water and nutrients we need to grow.
Resonant attention and language changes the way we see ourselves. With our new eyes, we start to transform our experiences of shame, rage, terror and self-doubt into the sense that we are enough, just as we are. And we become a true deep allies for our friends and families.
Learn the basics of Resonance
Pernille will walk you through the basics of Resonant Language®, the work of Sarah Peyton, neuroscience educator, author, and trainer of Nonviolent Communication. The program will cover the neurobiology of our thought patterns and show a way towards making our brains a good place to stay.
Why would I learn this?
We are grown by each other. Whether our life experience has been dominated by warm curiosity and acceptance, or we've been met by blame and contempt, our brain is shaped by it. This is what relational neuroscience teaches us, and it doesn't just explain how we developed into our predominant relational patterns, it points to how to heal and change that which doesn't serve us any longer. We can access our innate, human capacity for deep resonance with ourselves and each other, and neuron by neuron, have our our brain becoming a friend, a companion. Our relationships with others will then transform, and WE will become the attuned, warm and curious other that our children, partner and friends are longing for.
Resonant language is developed from Nonviolent Communication, informed by neuroscience, and cross-pollinated with Sarah's unique feel for human emotions and talent for language.
Who is it for?
This workshop introduces Resonant Language and is aimed at you who are hungry for getting at peace with yourself. It will offer you a basic understanding of what drives you and other people when in distress, and how resonant accompaniment can be the antidote to loneliness and suffering.
Whether you are a health care provider, a parent, a sibling, a co-worker, a partner or in other ways in relationship with other human beings, these days will add to your portfolio of steps  in the dance of connection. And it will offer you a taste of peace within.
Costs and timing?
We start at 10 o'clock and run till 18.00 all days, with a 1 hour break in the middle of the day.
For workshop, food within workshop hours, we charge 2.800 DKK (375 EUR). Discounts available for people from non-western countries.
The workshop fee includes simple, organic and vegetarian lunches, and coffées, teas, and snacks, all organic.
Accommodation is not included. Among your options:
Book a Bed & Breakfast, hotel, or cabin with others nearby; we will support you to find what suits you, and assist transportation.
Pitch your tent in our permaculture/ nature fields or sleep in our shelter. No charge.
Sleep in the workshop space – and clear it before next morning. No charge.
Cancellation policy
If your cancellation is closer than 3 months before the workshop, we will engage you in a conversation about how much of the course fee you will get refunded.
In case the workshop will be cancelled from our end, you will get your money. We hope this will not be the case!
About the venue
Frugtlageret, The Fruit Storage, located at Stevns, 1 hour's drive south of Copenhagen, 4 km from Rødvig Train Station.
It used to be a professionally driven cherry orchard. After having laid idle for 15 years, we, a community of four women, took it over in 2015 and have gently restored it, applying permaculture principles to design and cultivation. You will find sheep with lambs, horses, chicken, wild nature, and regenerative growing of food crops. The former storage building is now turned into a cozy and warm, 65 square meter workshop space.
You will find multiple options for contemplation by the camp fire in the hut, at the pond, along the creek, or in the walnut grove.