Imagine being part of a circle of coaches committed to promoting change toward a green and just world. Imagine working with companies to promote heart-based leadership and transformation. Imagine your individual clients facing their fears, healing their wounds and finding support to become part of the solution – a sustainable world where everybody's needs matter.
Imagine getting up in the morning some years from now and being full of purpose, joy and money.
What would be your next step toward it?
TRANSFORM YOUR COACHING BUSINESS!

I invite you to join a niche-defining, skill-developing and community-building programme for transformational coaches.
If you want to find your niche, market your offerings solidly based in your values, multiply your list and increase your self-worth as a coach, join. I will be your trainer, guide and buddy, and I commit to give you the above and much more.
Dedicate 2018 for you to be the year of inspiration, mutual accompaniment, courageous actions, and business success.
Heart connection, tools for efficiency and outreach, and support to do what it takes.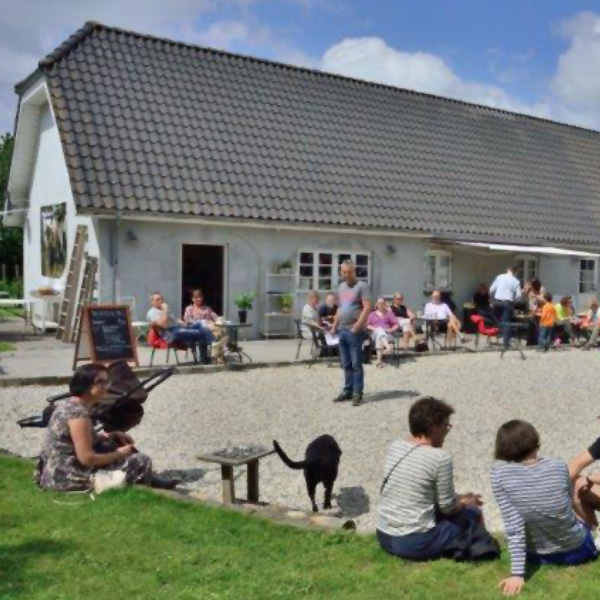 I've set four goals for this programme:
Developing your coaches' mindset, and mapping and dissolving any resistance toward financial success.
Finding your unique niche. As you move towards your niche, you will have less work and more reward. You will feel less fear —replaced by relief.
Easing your workflow and freeing up time for outreach or leisure. You will receive tools and templates for 1-on-1 work, for webinars, and for the backstage matters of being a coach.
Giving you warm accompaniment while you build accountability with peers and grow personal and professional relationships.
We will use processes which you can apply directly to your work with clients; including workbooks and cool kits you can hand out.
I see masterful coaches struggling with their outreach or drowning in the admin burden and giving up when their pockets are empty. I don't want this to happen to you. I want the good work you are doing to flourish and contribute to a more beautiful world.
My hope is that this series will foster a tribe of transformational coaches, some of whom will build lasting business connections. My vision is to keep expanding the circle and grow our sense of being in this together by offering this course once a year.
THE WHY? FACTS ABOUT OUR PROFESSION[1]
Few coaches make their living solely from coaching individuals
Without a clearly defines niche, coaches struggle moere to attact clients
Full-time coaches without admin assistance use 75 % of their time on non-income activities
Being a self-employed coach takes coaching excellence and much more than that: You need to be a great communicator, networker, marketer, sales person, and admin genius, as well as setting healthy boundaries for yourself, navigating the market for promising trainings to keep you sharp, and developing your business strategically.
Only super heroes master all that!
What if we didn't have to create it all by ourselves? What if we would share templates and best practices? What if we had other things to offer our clients that would support us as well without overwhelming us – perhaps materials that somebody else came up with? What if we could hold the umbrella on a rainy day for each other? Wouldn't that be something?
You might think: but then what if all of us share the same methods, won't we kill each other in the competition? No, because an important bit of this series is for you to define your own unique niche. There are plenty of niches and each coach will appeal to different clients.
In 2017, I spent many hours and much money following inspirational marketing people, thought leaders in the coaching profession, and business gurus, and I am now offering the gems i received to you, to my tribe of transformational coaches. 
I ASKED MYSELF A BIG QUESTION
How can i support coaches to create sustainable business while we all work on building a human world where everybody's needs matter? Without repeating the simplistic "take this simple course and you will have a six-figure income next year" kind og promise?
In response, I designed Transformation By Heart.
I have worked my way through several books, trainings, and e-courses and, through real time experience, I have distilled what I find to be specific, meaningful, implementable, and efficient enough to make the difference entrepreneurial coaches long for in their business building efforts.
I have compressed this abundance of material into a digestible bundle for you.
Two monthly webinars 

Homework, a minimum of 2 hours weekly

Discussion forum

Masterclasses every three months for maximum 4 coaches each 

Access to VIP days 17-19 august 2018 at my country retreat in Denmark for no extra payment except for food 
THE HOW
Each first Wednesday of the month[2], I lead a webinar on Zoom for 90 minutes. I will present the material to you, followed by exercises, demo, discussion and/ or practice. You will get an exercise for homework or peer practice.
On the 3rd Wednesday each month[3], I lead an integration class to collect your findings, celebrate successes, and discuss residual topics for you to anchor what you found.
All presentations and recordings of the webinars will be available for the participants.
For your convenience, we will use a private FB-group for sharing experiences and questions as you go through the exercises and implement what you learn. I will be present and available in the forum and fuel the exchanges with input such as articles, links etc.
To ground your transformation further, I offer 90 minutes masterclasses in groups of four every three months. This is the forum for sharing and honest feedback, peer-to-peer challenges, accountability-building, and celebration.
I know long term commitment can be a turn-off, so I have decided to slice this year-long programme into four modules you can join independently. I hope you'll join the whole series, as each builds on the previous one and prepares for the next.
To tempt you to join the full series, I've designed it so that if you participate in the first three modules, you can join the fourth for free.
THE WHAT
In addition to everything below, you will receive personalized content in response to individual business and marketing challenges that may come up.
MODULE 1: ALIGN YOUR MINDSET AND LET IT SUPPORT YOUR DREAM
April: Whole-hearted as a coach. Why are you coaching? Re-commit to your career choice (or make a conscious decision of going for something else!). Allow doubt and vulnerability to surface and let it soften your gut. You will be guided through a detective's quest for truth about your chosen strategy – processes that you can use with your clients, too.
May: Allow money to flow toward you. Explore and transform limiting ideas around success and money. We will touch into the sacred vows of your neurobiology, and open for healing and newness. This process will prepare you to support your clients to do the same – you can use the worksheets in the training package.
June: Shame and resistance as indicators for opportunity – detect them, face them, and deepen your courage so you can stand behind your offerings and meet your clients from wholeness. Find daily opportunities of growing pride in yourself, and develop your resonant self-witness to hold you when the floor disappears under your feet. These shame dissolving processes can be used with your clients as well.
MODULE 2: DEFINE YOUR BUSINESS AND RELAX INTO YOUR COACHES' PURPOSE
July: Allow passion, skills and opportunity to meet. Make a Vision Board (and use the Vision Board workbook with your clients). Elicit the skills you've picked up throughout your life. Perform a simple market research and match your passion and skills with the calling of the world. Define your branch.
August: Deepen into the quest of finding your niche, your entitlement in the market. Exercises that take you gently into the fears, mystery and light of connecting with your exact calling. Formulate a compelling and precise pitch.
September: Identify your ideal client and attract them through wild experimentation. Feel your fear when reaching out, and reach further with support from your community. Experiment with five different strategies for connecting with your ideal client.
MODULE 3: LEVERAGE YOUR VISIBILITY AND GROW YOUR LIST
October: Communicate your offerings truthfully and open the hearts of people you connect with – creating win-win contracts with prospects. Use the hidden opportunities in a typical day at the office, network for a wider outreach, and create a 12-months marketing strategy.
November: Boost your 1-on-1 offerings: Blog yourself to loyal followers, tackle blog-writing blocks, optimize your presence on social media, recycle your posts and use automation to save time and multiply your effect.
December: Successful webinars about your unique topic or approach feeds into your client pipeline and is a source of income. Record it and you can give it away as freebee or sell it and increase the traffic on your website with a minimum of effort. Identify the topic, plan the marketing and execute your first webinar.
MODULE 4: STREAMLINE YOUR WORK AND CREATE SPACE FOR SUCCESS AND LEISURE
Recognize lurking burnout and heal from it. This is also the path to nourish your body and care for yourself so that you can stay in the business for as long as you want. Cultivate the desire to care for yourself so that it goes from a 'should' into a 'cannot wait to' do it. This is such an important part of your work with clients, too, and you can apply it directly.
Protect your boundaries (and walk your talk). Charge what you need and attract clients willing to pay, and build packages for your clients through a ready-to-use Coaching programme planner workbook
Go professional: Subscriptions, templates and automation will save you time every day so that you can use your time for coaching, being creative or taking a day off. Going professional means also planning your time hour by hour, monthly and yearly. Leave the course with a plan for the upcoming year, strategies for attracting clients and self-care practices. Build accountability structures with your community members and plan the next steps for your professional development.
Time
All webinars and integration classes are held on Wednesdays from 15.00-16.30 (3-4.30pm) Central European Time (CET)/ 9-10.30 am Eastern US time. The main principle is 1st and 3rd Wednesday each month; May and August slightly different, see table below.
Recordings of webinars, integration classes, and worksheets etc. will be uploaded to a shared drive and available within 24 hours.
Module 1
April: 4th and 18th
May: 2nd and 23rd
June: 6th and 20th
Module 2
July: 4th and 18th
August: 8th and 22nd
September: 5th and 19th
Module 3
October: 3rd and 17th
November: 7th and 21st
December: 5th and 19th
Module 4
January: 2nd and 16th
February: 6th and 20th
March: 6th and 20th
Price
This first round of Transformation By Heart is a beta-version (still due to adjustments based on your feedback), thus, I offer you the opportunity to join at a very favourable price – you can pay what you want on a sliding scale!
Pick your price from 400 €-800 € + VAT[4] for the whole series – or dip your toes in the water and sign up just for the first module in the range of 200-400 € + VAT . If you carry on and sign up for the 2nd and 3rd module as well, you'll receive the gift of having the 4th module for free.
If you are not satisfied after the first month, you get all your money back.
NEXT YEAR, I'm planning to ask 1.000 € for the whole series or 400 € per module.
WOULD YOU LIKE TO BE UPDATED ABOUT THIS PROGRAMME? CLICK HERE AND YOU ARE ON THE MAILING LIST.
[1] From the ICF membership survey 2016
[2] Except in August; the August webinar will happen the 2nd Wednesday.
[3] Except in May; the May Integration Class will happen on the 4th Wednesday
[4] If you are VAT registered, you'll include it in your VAT accounts. If not, the Danish 25 % VAT will be added to your invoice.