Dates
7-8 March 2020 + webinars
Where?
ul.

Marii Konopnickiej 7/1, Gdańsk Wrzeszcz

, Poland
Language
English with translation to Polish
Get familiar with your inner community and learn to respect your protectors and rescue the wounded parts
What runs your life – fear? Ambition? Wanting to prove something?
Would you like more freedom of choice – for yourself and your clients?
Many decisions are made subconsciously and for reasons we are not aware of. Reasons that have their origin in painful experiences which our subconscious mind keeps trying to avoid re-experiencing. What we are aware of might be a voice defending our decisions against imaginary offenders, or a nagging voice inside, commenting on everything we do in a far-from-supportive language.
Our inner dialogue can be like a chaotic gathering of agitated people, or it can be dominated by one voice that doesn't allow any other opinion to be heard. What few people know is that the inner dialogue can change so that it becomes empathic and constructive. The path towards a gentle and supportive inner dialogue goes through healing the wounds of previous hurt.
During this workshop, you will begin getting to know each voice in your inner community, befriend the critical voices and hold the hurt parts within with warmth and care. It enables you to move through current life decisions from a composed state, rather than fear. In addition, you will learn the basics of how to support others on the journey towards self-acceptance and finding a trusted, ever present ally inside.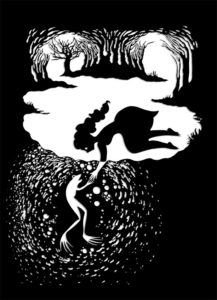 Who is it for?
People who are familiar with NVC and longing for understanding all aspects of themselves better and arriving at a sense of wholeness and comfort.
Coaches who would like to deepen their skills in supporting their clients to radical self-acceptance
Anyone who has attended Needs-Based Coaching or similar and who would like to benefit from a training that grows their professional and human skills while they move closer to experience true and lasting peace.
This workshop is a fully interactive, all-in event. We encourage participants to bring their real-life experiences and challenges to work on. We also welcome shyness and reluctance, and we respect any protective boundary you may have.
Workshop hours:
Intro webinar (in English) 25 February 19.30-21
2-day workshop 7-8  March 9-18.30
Follow-up webinar 17 March 19.30-21
Completion webinar 31st March 19.30-21
Expect to practice with a peer between the webinar and workshop days to integrate the new material. Practice can be done over phone, video platform or in person.
As a special bonus, participants can book additional coaching sessions with Pernille for 250 PLN until 1st September (usual price is 110 €).
"To meet myself with gentleness is SO strange - and addictive!"
When
7-8 March 2020+ webinars
Location
Ul. Konopnicka 7, Gdansk, Poland