Dates
Sept 2021 - Feb 2022
There are many signs that the world as we know it is unraveling; some of the most prominent being Covid-19, the climate crisis, extinction rates, people fleeing from wars and deserted lands, and the democratic crisis arising from polarization and radicalization. The increasing focus on civil rights and how colonialism is still creating a divide between people suggests that the crises have roots deeply in our minds.
We believe it is a blessing to be alive at this time in the evolution. We hear the calling from the future generations: DO something! So that the unraveling becomes a promise of something more beautiful, sustainable and just. We want to take active part in what some call The Great Turning, and we do it through our own lives, through various projects and, as this project describes, through educating others to be community leaders standing strong.
Let's dare dream together:
Imagine if the initiatives driving the Great Turning were maximum efficient and powerful.
Imagine communities modelling the more beautiful world, being regenerative, caring, and inclusive.
What power, perseverance, and effects it would have!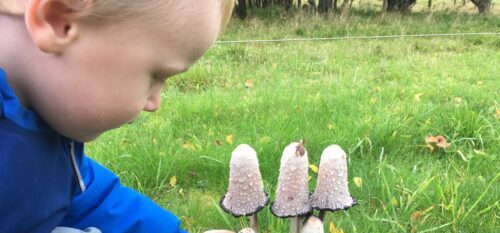 Replace exhaustion with inspiration
Some change initiatives bear fruit and serve as beacons of inspiration for other people. Unfortunately and despite all good intentions, other change initiatives experience in-house struggles, and activists leave depleted and tired of old-fashioned power structures, or exhausted, or disillusioned. Or they're engaged in promising initiatives without visibility nor effect or bear less fruit than they could.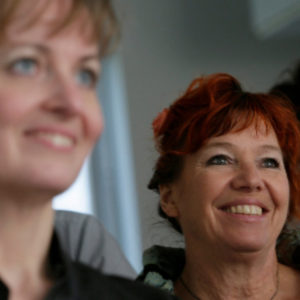 We asked ourselves; how can we educate change makers to become those inspiring leaders who create powerful and sustainable initiatives? Who serve as magnets for idealists wanting to work for a more beautiful world? Could we equip, train and nourish others so The Great Turning would be accelerated, and model the world our hearts know is possible?
And could we find sponsors for such a programme, making it accessible, no matter financial resources?
Financially accessible and solution-oriented

With a possibility for full funding, we offer a training in Denmark in 2021-22 of 3 x 5 days online workshop and 15 webinars, each 90 minutes. The trainers are experienced in fields of Nonviolent Communication, The Work that Reconnects, conflict riding, grassroots' leadership, coaching of groups and individuals, trauma-healing, and much more. With the proposed content, participants can expect to:
Open yourself to the mysteries of life bigger than yourself, to the responsibility of these times, and grow your emotional resilience to stay upright in moments of utter heartbreak.
Get to know yourself at a deep level, discovering what triggers you, blocks you and drives you, and learn how to navigate your minefield of fears, loyalties, and passion.
Discover what blocks your courage and turn those blocks into agency.
Explore how to create and maintain trust and how to light the passion in others, becoming a trustworthy and inspirational front figure.
Start or continue the journey of de-colonizing your mind and understanding diversity and power dynamics, and navigate cultural diversity.
Engage with the callings of the great turning on an emotional and spiritual level.
Envision and launch your own action or project.
Get international friends in a support network with the same passion as yours.
When and what
Times are still to be worked out
22nd-26th September 2021
17th -21st November 2021
9th-13th February 2022
In addition:
15 webinars on Tuesday evenings to support practice, add material and ground the in-person learning.
Practice/ sharing circles: Minimum 40 hours of practice ~1,5 hours weekly with peers.
Suggested reading: We will propose articles and excerpts of books, ½-1 hour per week.
Active participation in online discussions
Accreditation as coach?
This programme is aimed at climate activists with self-leadership and group facilitation skills as central elements, aimed at changing the world as we know it. Thus, we haven't intended this as a formal education withing the frames of our current, recognized system. However, the International Coach Federation (ICF) offers an opportunity to apply for accreditation as Associated Certified Coach (ACC) with other trainings than the conventional ones. The current proposed content will to the best of our knowledge provide the skills accepted for the application, and we will willingly support graduates in applying for accreditation if requested[1].
Costs
We are requesting contributions on the range between 800-1500 € per person for the whole course. If you come from a country with a high purchasing power and you sometimes eat at a good restaurant, please choose an amount in the high end. If you are from the global South or East or have low income, feel free to choose something in the low end or apply for a scholarship.
How to enroll
Any participant can sign up individually. You will notice that the costs of this programme are remarkably lower than professional educational offerings of this volume. Why? Because we don't have a heavy organization behind us to feed, and we are keeping all costs as low as possible. If you are interested, connect with us at pernille@businessbyheart.dk .
What is driving us?
We have proposed this programme because we are passionate about influencing the course of the world so that there will be opportunities to lead a good life for our grandchildren's generation. We choose to do it through educating change makers. We believe that empowering citizens to create powerful change initiatives is the best we can do. Apart from that, we make our own local change initiatives, too.