Dates:
Oct 2020 - May 2021
Duration
3x5 days + webinars
There are many signs that the world as we know it is unravelling; some of the most prominent being the climate crisis, extinction rates, and people fleeing from wars and deserted lands. The increasing focus on civil rights and how colonialism is still creating a divide between people suggests that the crises have roots deeply in our minds.
We believe it is a blessing to be alive at this time in the evolution. We hear the calling from the future generations: DO something! So that the unraveling becomes a promise of something more beautiful, sustainable and just. We want to take active part in what we call The Great Turning, and we do it through our own lives, through various projects and, as this project describes, through educating others to be community leaders standing strong.
Let's dare dream together:
Imagine if the initiatives driving the Great Turning were maximum efficient and powerful.
Imagine if every branch of this Great Turning consisted of communities modelling the more beautiful world, being regenerative, caring, and inclusive.
What power, perseverance, and effects it would have!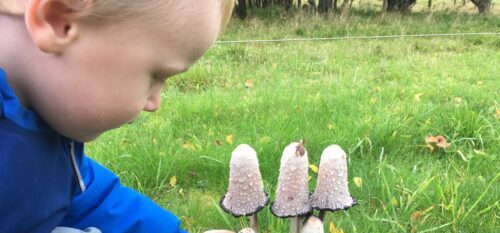 Replace exhaustion with inspiration
Unfortunately and despite all good intentions, change initiatives experience often in-house struggles, and activists leave depleted and tired of old-fashioned power structures, or exhausted, or disillusioned. Or they're engaged in promising initiatives which unfortunately don't have the imagined visibility and effect; or other reasons for why beautiful projects bear less fruit than they could.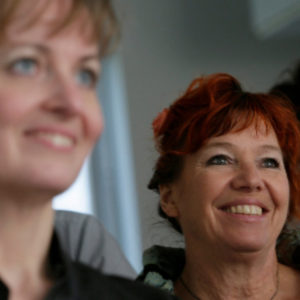 We have asked ourselves; how can we educate change makers to become those inspiring leaders who create such powerful and sustainable initiatives? Who serve as magnets for idealists wanting to work for a more beautiful world? Could we equip, train and nourish such people so The Great Turning would be accelerated and model the world our hearts know is possible?
And could we find sponsors for such a programme, making it accessible, no matter financial resources?
Financially accessible and solution-oriented

With a possibility for full funding, we offer a training in Denmark in 2020-21 of 3 x 5 days residential workshop days and 15 webinars, each 90 minutes. The trainers are experienced in fields of Nonviolent Communication, conflict riding, grassroots' leadership, negotiation when stakes are high, coaching of groups and individuals, trauma-healing, and much more. With the proposed content, participants can expect to:
Get to know yourself at a deep level, discovering what triggers you, blocks you and drives you, and learn how to navigate your minefield of fears, loyalties, and passion.
Discover what blocks your courage and turn those blocks into agency.
Explore how to create and maintain trust and how to light the passion in others, becoming a trustworthy and inspirational front figure.
Learn about negotiation in high-voltage situations.
Open yourself to the mysteries of life bigger than yourself, to the responsibility of these times, and grow your emotional resilience to stay upright in moments of utter heartbreak.
Start or continue the journey of de-colonizing your mind and understanding diversity and power dynamics, and navigate cultural diversity.
Learn the practical skills of de-escalation and conflict management
Engage with the callings of the great turning on an emotional and spiritual level.
Envision and launch your own action or project.
Get international friends in a support network with the same passion as yours.
It's flexible!
We want the training to be relevant to the acute callings of our times. Who knows better what that is, than the participants and their organizations? Thus, we will invite you to influence the content before launch and as we go, and we will adapt the programme accordingly.
Accommodation and venue
The training will happen at The Edges, a permaculture demonstration site at Stevns, in a rural area close by the coast, 1½ hours' drive or train south of Copenhagen, in combination with the nearby holiday centre, Roedvig Ferieby, where we have held programmes like this before.
Participants will be preparing their food together. The Edges offers opportunities for learning about practical permaculture and livestock in caring for the land and connecting with the more than human world as a living element in our lives.
When and what
For our participants to learn and integrate their new competencies, and based on experience with similar educations, we have created the following programme:
In-person training dates, arriving from 16.00 on the first day and leaving before noon on the last:
2nd - 8th November 2020
1st - 7th February 12021
3rd -9th May 2021
In addition:
15 webinars on Tuesday evenings to support practice, add material and ground the in-person learning.
Practice: Minimum 40 hours of practice ~1,5 hours weekly with peers.
Supervision/ mentoring: In groups of six, four sessions of 90 minutes.
Suggested reading: We will propose articles and excerpts of books, ½-1 hour per week.
Active participation in online discussions
Themes of the training days
Accreditation as coach?
This programme is aimed at climate activists with self-leadership and group facilitation skills as central elements, aimed at changing the world as we know it. Thus, we haven't intended this as a formal education withing the frames of our current, recognized system. However, the International Coach Federation (ICF) offers an opportunity to apply for accreditation as Associated Certified Coach (ACC) with other trainings than the conventional ones. The current proposed content will to the best of our knowledge provide the skills accepted for the application, and we will willingly support graduates in applying for accreditation if requested[1].
How to enroll
Any participant can sign up individually. You will notice that the costs of this programme are remarkably lower than professional educational offerings of this volume. Why? Because we don't have a heavy organization behind us to feed, and we are keeping all costs as low as possible. If you are interested, connect with us at pernille@businessbyheart.dk .
What is driving us?
We have proposed this programme because we want to provide safety and ease for our grandchildren's generation. We believe that empowering citizens to create powerful change initiatives is the best we can do. Apart from that, we make our own local change initiatives, too.