Grow and expand your coaching skills to support deep transformation into the future we want to leave for next generations.

This Needs-based Coaching Program invites you to become the skillful, compassionate and inspiring person you would like to meet when you are looking for someone to walk alongside you whilst shifts happen in your life.
Are you passionate about supporting others to leave their early conditioning behind and move towards fulfilling their calling?
Are you longing for confidence in traveling the unknown fields of another person's heart sphere?
And do you love being touched by people as a part of what you do for a living?
In Needs-based Coaching we support clients to embrace their vulnerability and find courage, self-care and power to stand strong.
Steeped in Nonviolent Communication, this Coaching program teaches you how to support people on the journey towards self-connection and alignment with their inherent values. Following the client's agenda, you will learn to accompany people towards mending their brokenness, choosing self-care, and embarking on the journey of their heart.
Dates for 2022:
June 15-17
September 14-16
23-25 ​​November
and 10 webinars on Wednesdays.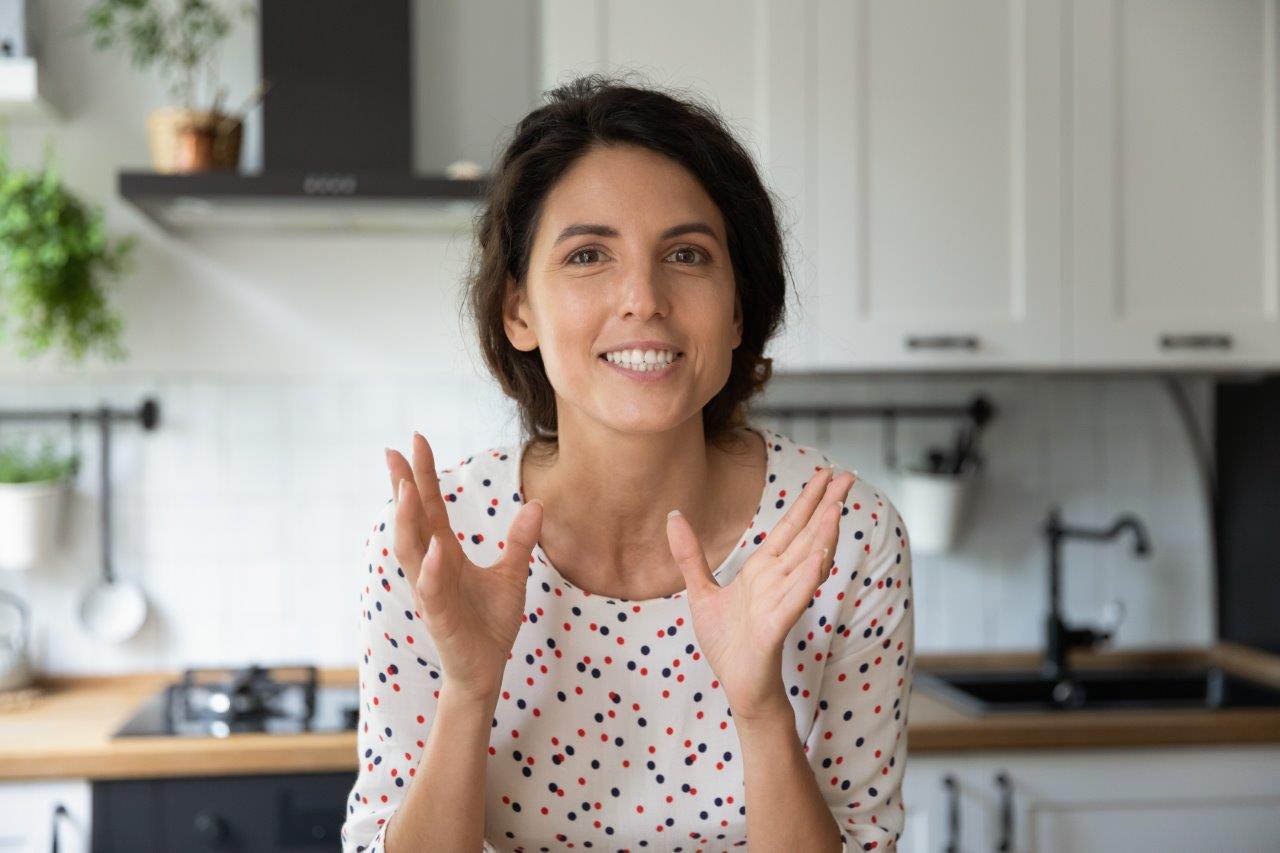 HOW?
The teaching is experiential and practical with enough theory of the human brain works to understand the foundation for our practices. The focus is on becoming a skilled and confident coach while dissolving your inner blocks of relating to others with authenticity and resonance.
The course lasts 6 months, leaving time for practice and deepening between modules so that you will not only learn coaching skills and modalities, but also experience personal growth and transformation. This growth and transformation can be continued and deepened with the additional module Healing-Focused Coaching 26-28 January 2022.
To further your learning, six hours of group mentoring is included in the program. In groups of up to six students, you will coach and receive feedback from your mentor. Not only does mentoring solidify and deepen your coaching skills, it counts towards accreditation as Associate Certified Coach (ACC) with the International Coach Federation.
WHO IS IT FOR?
Coaching skills are applicable to any profession working with people. NVC trainers, psychiatrists, psychologists, psychotherapists, doctors, teachers, managers, team leaders and people from several other professions have benefited from attending this program.
If you are a practitioner of Nonviolent Communication or enjoy supporting others with empathy - yet missing more ways to connect and touch your audience than empathizing, this training will offer you professional skills to develop your practice and embark on offering professional 1-on-1 sessions .
If you are trained as a coach and would like to learn the needs-based approach to personal development and more depth in your work with your clients
If you are a health care worker, teacher, manager, consultant, mediator or in another profession working with people, and wanting to expand your knowledge and skills of how to inspire your clients, patients and students - towards becoming self-aware, express themselves authentically, and step into responsibility for their own life choices.
If you are on the path of self-development and would like to pursue a training that on top of offering you depth work, healing, and self-confidence, also equips you with professional skills for a potential, future career that you can bring with wherever you go.
This course can be used as part of your portfolio towards certification with the International Coach Federation. We will provide the necessary documents for reference.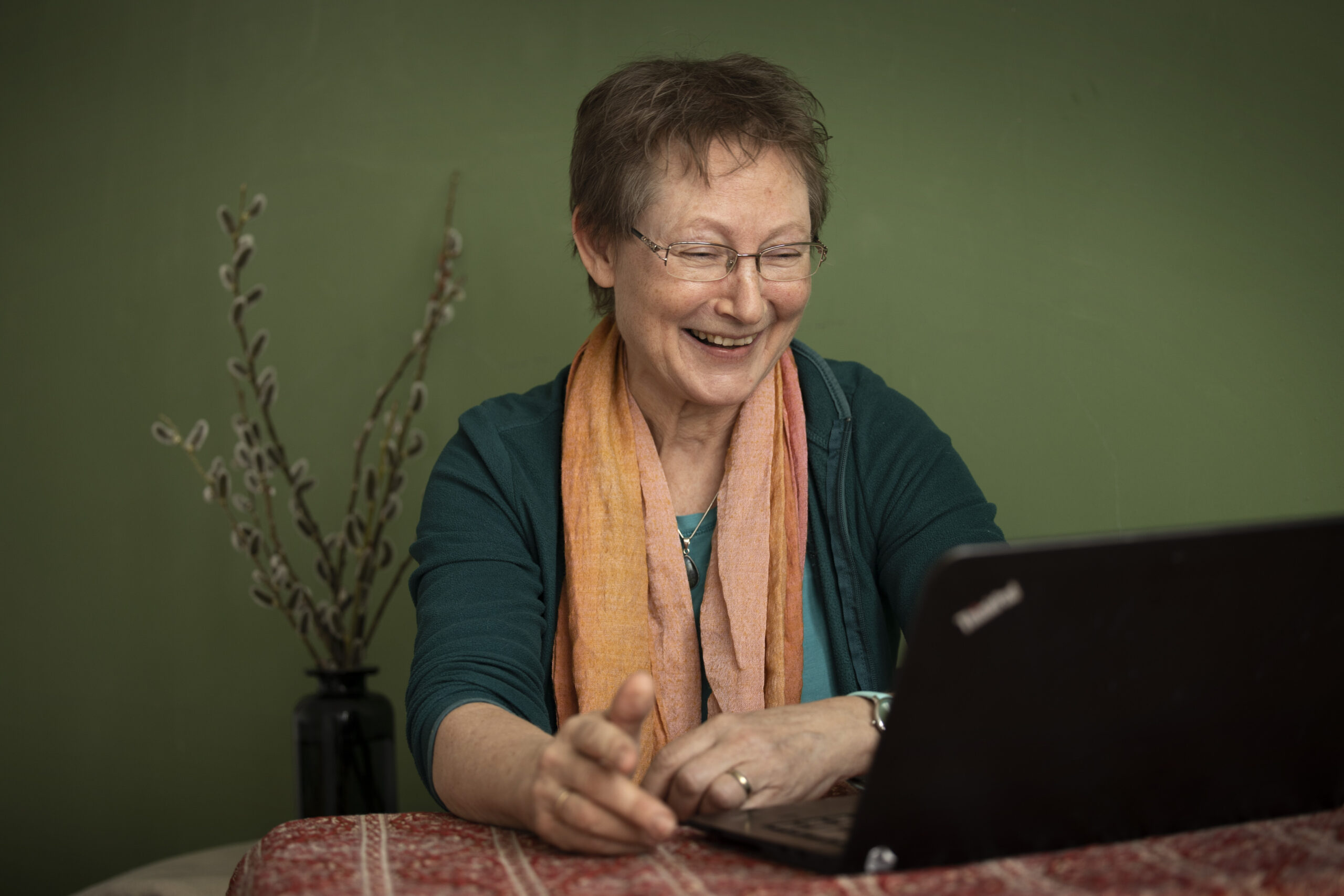 CONTRIBUTIONS
Needs-Based Coaching is developed from Nonviolent Communication, Coaching for Transformation, and Resonant Healing. Covid-19 taught us that these life-transforming skills can just as well be learned and embodied through a virtual classroom.
Furthermore, Covid-19 has also taught us how necessary it is to work flexibly. With coaching skills in your pouch, you can support people via internet or phone everywhere. If the training is fully online, you can attend it from your home.
Online coaching allows for as much presence as physical, if not more. Clients enjoy they can prepare for their sessions at home and show up with less stress than after having traveled. As a coach, you can center yourself before a coaching conversation where you are and love to be.
The sessions have a quality of raw presence. So much information travels through the online connection: tone of voice, breathing, facial expression, eye movements, pausing and pacing, and it all forms a symphony in which coach and client dance.
And you can go anywhere and carry your tools with you - just as the clients can connect from wherever they are.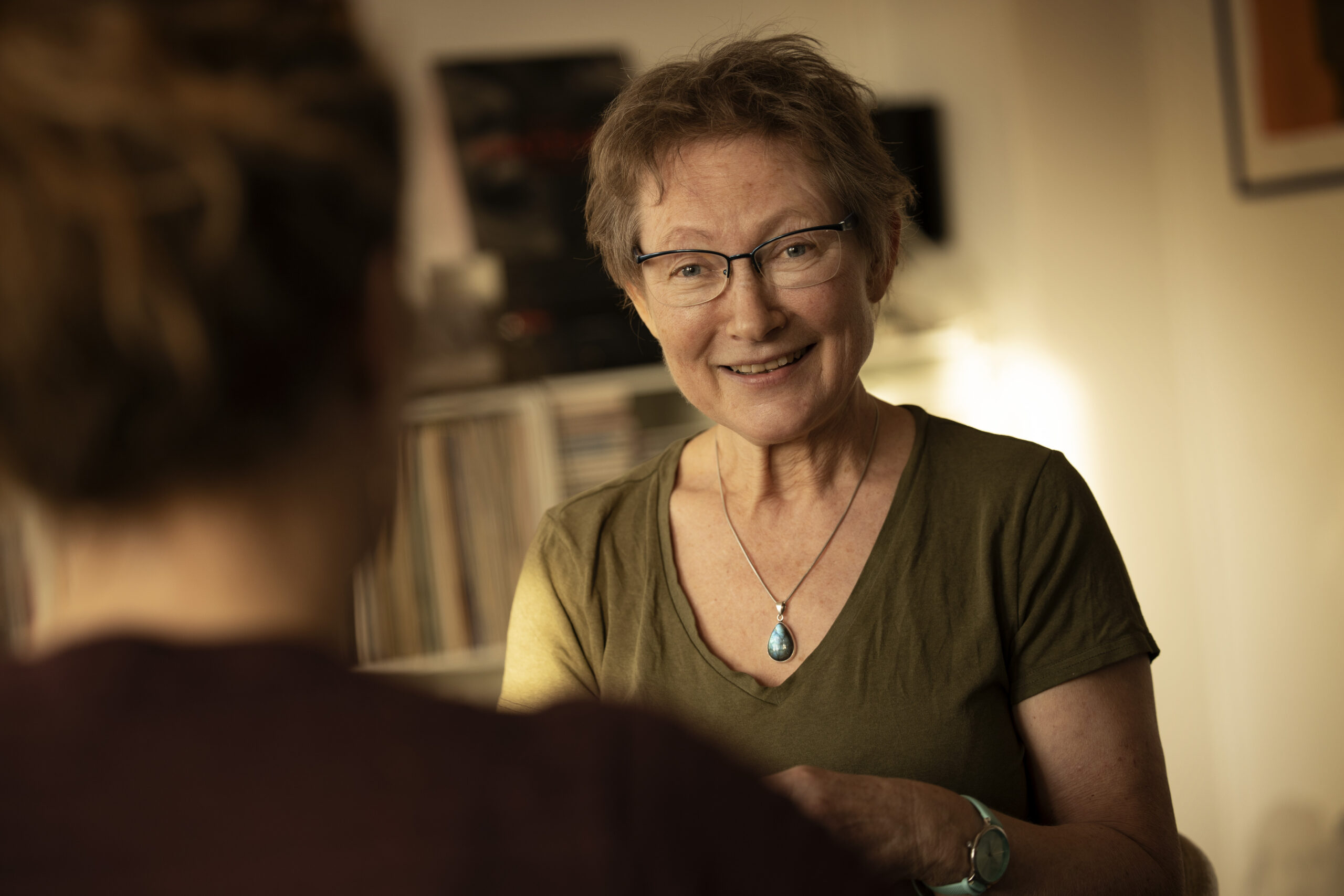 Who stands behind this program?
Needs-Based Coaching is offered by BusinessByHeart (Denmark) and Conversational culture (Austria) in cooperation. It has been tested and adjusted to more than 500 students since 2013, thanks to local organizers Dominika Jasinska (Gdansk), Beata Kosiacka (Warsaw), and Marta Kulaga (Cracow).
Pernille Plantener - lead trainer / organizer. Certified trainer in Nonviolent Communication, coach at PCC level, seasoned coach educator, living in Denmark where she co-founded the workshop and permaculture center The Fruit Storage at her home.
Kersten Kloser-Pitcher - co-trainer / organizer. Certified trainer in Nonviolent Communication, life coach and social consultant, Entrepreneur. Based in Vienna where she is part of a co-housing project and surrounded by her kids, partner, and lots of flowers.
.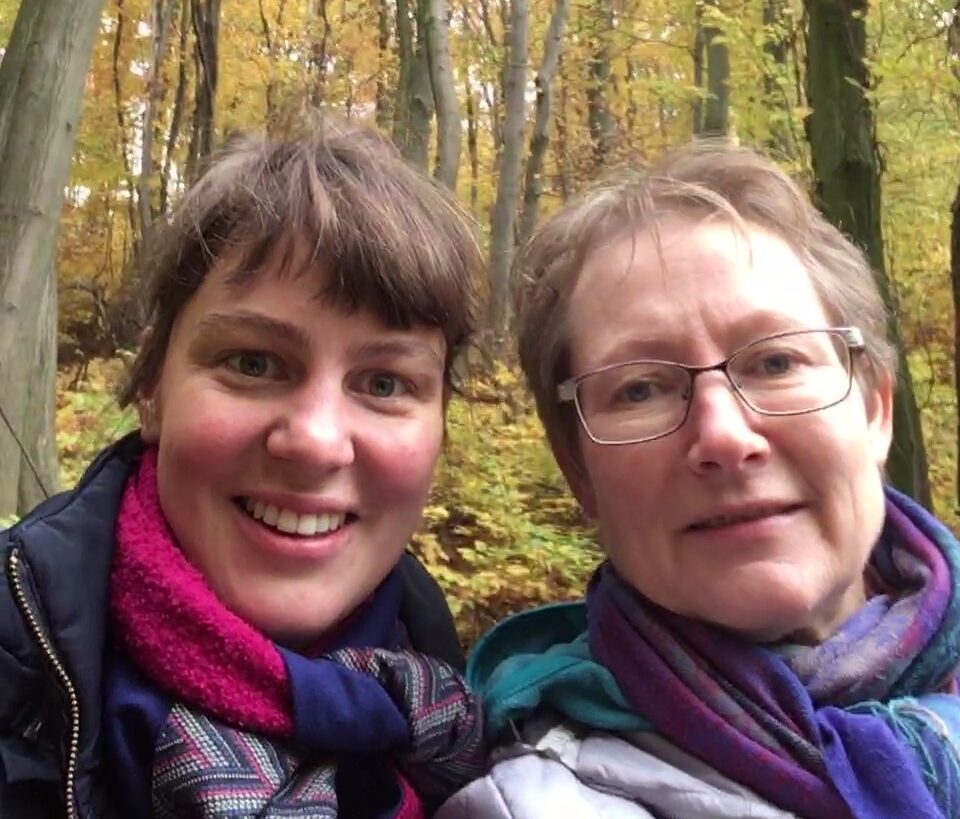 HAPPY
MODULE 1: BASIC COACHING SKILLS:
The principles in supporting personal transformation
Three levels of listening
The neurobiology of healing and growing
Holding the presentation and the deeper agendas
25 coaching skills - from holding silence, to using your intuition, to calling out the power
Supporting the client through bold action steps
MODULE 2: PATHWAYS TO SELF-CONNECTION:
Experiencing the present moment: acknowledging emotions
Exploring values ​​and needs: Self-awareness through a needs-lens
Envisioning the future: Following the heart's true longing
Embracing the Shadow: Welcoming our multi-faceted personality
MODULE 3: COACHING AS A WORLD-CHANGING PRACTICE:
Ethics of coaching
How does historical trauma and the history of colonialism affect the coaching space?
Expanding our understanding of the inter-relatedness of all things
Pushing the client to fly - when and how?
Holding our client's experience with reverence
Limits of coaching - when to refer to other practitioners
Expect a participatory workshop design and allow your own transformation to unfold as you are learning the skills and practicing with one another.
WORKSHOP HOURS
DURING THE MODULES
Each teaching day during the modules will last six hours of which one hour is break time.
Pacific timezone 5 am-11am
US East coast timezone 8 am-2pm
UK hours 13-19
Central European Time 14-20
Doha, Istanbul, Sochi 4 pm-10pm
We encourage you to keep your calendar open for a 60 min practice group meeting outside of workshop hours. We will match you with someone from your time zone if possible, and you will self-organize your meetings.
WEBINARS ON 10 WEDNESDAYS:
Pacific timezone 8 am-10am
US East coast timezone 11 am-1pm
UK hours 16-18
Central European Time: 17-19
Doha, Istanbul, Sochi 7 pm-9pm
Webinars dates to be announced

Furthermore, you will receive four sessions of each 90 minutes of group mentoring in groups between 2nd and 3rd module.
PRACTICE BETWEEN MODULES
We ask you to commit to practice with one or more peers 1-2 hours a week. We will match you with someone from your time zone if possible, and you will arrange your practice yourselves.
All workshop sessions and webinars will be recorded and available in the online forum, which also allows for discussions, connection, and sharing of experiences.
Investment
Needs-based Coaching is a world-transforming practice. It awakens you, the practitioner, as it awakens your clients. Previous participants have reported that their lives have been touched in so many ways. You can expect to be dissolving the blocks previously holding you back from speaking your truth and choosing the path of your heart. If you are like us, you, too, will grow into a sense of being of service to the greater good.
We want this program to be available for people who need its power to transform our world, no matter their life conditions and what they earn. Thus, we are keeping our costs low; no external marketing agents, no expensive logos and other wrapping; we are using a barefoot approach to communication, and keeping the focus on delivering content of the highest quality possible.
Thus, the price of this course is, depending on your country of residence:
Global South, Eastern Europe, and countries with a similar purchasing power 1.950 EUR until 1st December, then 2.250 EUR.

North America, Western Europe and financially similar countries 2.800 EUR until 1st December, then 3.100 EUR.
Partial scholarships are available; write and ask us if you want to know more about this option.