Where?
Vissemosevej 14, Rødvig Stevns, Denmark

Come to Biodiversity Day
And feel the life of your emotions
Meet others with an interest in promoting the diversity of life outside, get tips to take home to your own garden, balcony or farm, and explore how anxiety over the great crises of the times can be transformed into action.
Guided tour of our 6 ha large, old orchard, lovingly restored with animal folds, permaculture cultivation fields and nursery
Packed lunches and exchange of best practices to give nature's life better conditions
Workshop: We are nature, nature is us, a joint voyage of discovery in your inner terrain
This morning's program (11.00-12.45) is child-friendly.
Registration is required - click here.
About the workshops
the program is a short and adapted version of the workshop Active Hope, created by eco-philosopher Joanna Macy, and which has motivated thousands of people around the world to act despite the great crises of the time: species extinction, the climate collapse, the refugee crisis, wars and other things that can leave us without hope for humanity.
Do you sometimes think:
In relation to natural disasters, what good is it if I plant a butterfly bush?
There is no hope for humanity
Technical solutions will come, I do not have to deal with these things
The news flowing to us about forest fires in Australia, floods in Bangla Desh and the melting of the Ice Sheet are so enormous and so threatening that we do not have the emotional preparedness to digest them. Many of us shut down so as not to sink into hopelessness, others become anxious or depressed.
During this afternoon, together we will face the fear, powerlessness, anger and sadness that are natural reactions to the disturbing events around us. And we will try to see with new eyes the time we are in the middle of and what lies within our opportunities to do.
Expect to get in touch with your emotions, and to be heard and understood so that you can pick up your power of action, whether it's just a matter of planting bee-friendly herbs in your balcony box.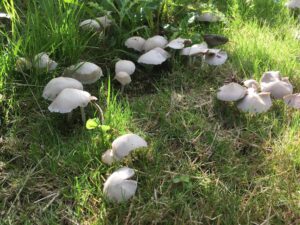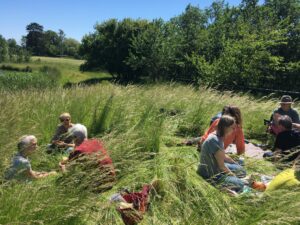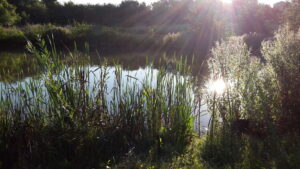 Where?
Vissemosevej 14, Rødvig Stevns, Denmark