Are you suffering from bad habits, negative self-esteem, an intolerable family or work situation, or a desire for a different life than what you have?
Clients tell that a series of coaching conversations is like coming home to yourself. You become more robust of others' view on you and more responsive to your inner voice. And coaching gives you the courage to take the necessary steps to a daily life in sync with your values.
Coaching is best described as a careful exploration of what drives and limits you, and companionship to see and understand yourself. We face your fears together and take steps towards healing the pain and shame that is blocking for change.
With this insight, I support you in experimenting with new initiatives, e.g. To say No !, to stand up, or to ask for what you want. It opens doors to a new everyday life with improved relationships.
Unlike conversations with good friends, I only focus on you. I see your reality and resources from your perspective
Free intro call, so you get a feel for what you can get out of coaching without obligations or costs. You choose the time of your trial session.
BOOK A CONVERSATION
Get a taste - book 30 minutes at a time of your choice.
If you want to know just a little more about coaching before booking your first conversation: Coaching is a phenomenal support when you want change in your work life, your family and your relationship with yourself. Coaching can help you to:
Become your own best friend
Stand up for yourself in your workplace and in the family
Change bad habits
Learn and integrate 'people skills'
Reconcile with your inner critic
Define your restless desire - and find a direction
Coaching is a confidential space where you can speak your mind. I am curious about the deeper agenda of what you bring. Once we have reached the core of your topic, I support you to take courageous, yet attractive steps to realize what you long for.
Kindly and distinctly, I hold you accountable on your agreements with yourself, and celebrate when you succeed. If you fail, we will investigate what happened. I am fearless and loyal at your service.
Coaches in BusinessByheart are certified in Coaching for Transformation and accredited by The International Coach Federation, ICF. We participate in ongoing supervision and further training. choose between Emma Collins, who offers sessions in English over Skype or phone, and Pernille Plantener, which offers sessions in Danish or English via Skype or telephone.
Sensitive Healing Conversations
Sometimes it is not action-oriented coaching that we need. The goal is not to move forward, but to experience and have peace with what is. Here there is no requirement to move on. We hold the space and support while you feel and understand what fills.
We call it Gentle Healing Conversations. You can expect to encounter calm and empathy and perhaps healing role-playing or other processes designed to support people in making contact with ourselves.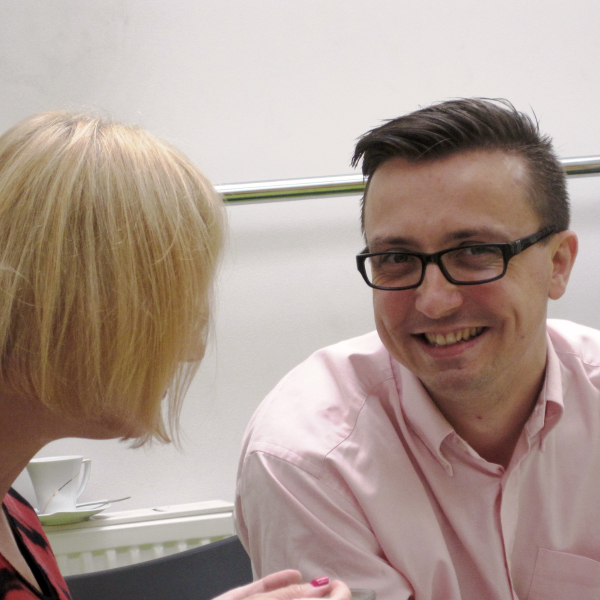 mediation
Is conflict the opposite of peace? We do not think so. Conflicts express that there is something we worry about; something important. The opposition is indifference. Conflicts are expressions of Existence wanting to move forward, to evolve.
You may not think it is the right space or time for a conflict, and it becomes a problem. We support people to stand up for their own values ​​while listening to what is important to the other party in the conflict. It is as simple as that, and wonders happen.
Once both parties have heard each other, the willingness to find a mutually attractive solution becomes much greater. Simple, but not easy, and if the conflict is stuck, external help can be a necessary shortcut.