Do you talk unkindly to yourself?
Would you like to behave differently towards others, especially in your close relationships?
Are you exhausted from trying to change your habits?
Such habits are usually rooted in past experiences where you may have been overwhelmed by emotions and the situation was too difficult for you to handle. Or you have an unchallenged loyalty that governs your choices and actions, even if the terms are no longer the same.
Healing-focused coaching addresses the root of your patterns. As far as possible, we follow the trail of bread crumbs back to where they originated by letting sensations in your body lead. I am with you all the way through awkward, overwhelming, shameful and horrible memories and you will find that with companionship it becomes much easier to face what was once difficult. The redemption you never experienced then, we can establish now. With this work, we gently close the door to the past so that what once happened can stay where it belongs, in the past, instead of casting shadows into your present. You can regain the freedom to face today's challenges in accordance with what is true and important to you.
These processes in which we move into your emotional engine room have been developed based on the last few decades of research into the nervous system and brain and how mental trauma can be healed, and have been tested on thousands of clients. I would like to tell you about the scientific background, if you wish.
Clients say that such a coaching course is like coming home to oneself. Your inner voice gradually develops into a warm and caring friend, and as you do so, you become more resilient to others' views of you. In addition, healing-focused coaching makes it easier to take the necessary steps to a daily life in sync with your values.
With the insight that comes with a coaching course, I support you in experimenting with new initiatives, e.g. to say No !, to stand up, or to ask for what you want. It opens the door to a new everyday life with more authentic relationships and, above all, a more caring relationship with yourself that allows you to spend your resources on what really matters to you, and not what is dictated. of the expectations of others.
These conversations can not be compared to talking to good friends. I look at your reality, your barriers and resources your terms and I'm not telling you what to do, I'm loyally backing you in what feels right for say
Free intro call, so you get a feel for what you can get out of coaching with me completely without obligation or cost. You choose the time of your trial session.
BOOK A CONVERSATION
Get a taste - book 30 minutes at a time of your choice.
If you want to know just a little more about coaching before booking your first conversation: Coaching is a phenomenal support when you want change in your work life, your family and your relationship with yourself. Coaching can help you to:
Become your own best friend
Stand up for yourself in your workplace and in the family
Change bad habits
Learn and integrate 'people skills'
Reconcile with your inner critic
Define your restless desire - and find a direction
Coaching is a confidential space where you can speak your mind. I am curious about the deeper agenda of what you bring. Once we have reached the core of your topic, I support you to take courageous, yet attractive steps to realize what you long for.
Kindly and distinctly, I hold you accountable on your agreements with yourself, and celebrate when you succeed. If you fail, we will investigate what happened. I am fearless and loyal at your service.
Coaches in BusinessByheart are certified in Coaching for Transformation and accredited by The International Coach Federation, ICF. We participate in ongoing supervision and further training. choose between Emma Collins, who offers sessions in English over Skype or phone, and Pernille Plantener, which offers sessions in Danish or English via Skype or telephone.
Sensitive Healing Conversations
Sometimes it is not action-oriented coaching that we need. The goal is not to move forward, but to experience and have peace with what is. Here there is no requirement to move on. We hold the space and support while you feel and understand what fills.
We call it Gentle Healing Conversations. You can expect to encounter calm and empathy and perhaps healing role-playing or other processes designed to support people in making contact with ourselves.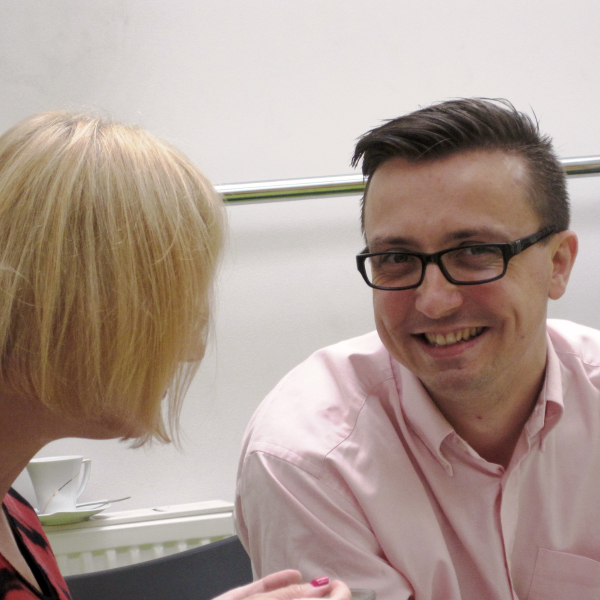 mediation
Is conflict the opposite of peace? We do not think so. Conflicts express that there is something we worry about; something important. The opposition is indifference. Conflicts are expressions of Existence wanting to move forward, to evolve.
You may not think it is the right space or time for a conflict, and it becomes a problem. We support people to stand up for their own values ​​while listening to what is important to the other party in the conflict. It is as simple as that, and wonders happen.
Once both parties have heard each other, the willingness to find a mutually attractive solution becomes much greater. Simple, but not easy, and if the conflict is stuck, external help can be a necessary shortcut.